Contamination From Foreign Objects and Illegal Sewage Pipes In Auckland
In recent months there have been a number of articles in the Auckland and regional news regarding sewage contamination.
In May 2021, Stuff News reported that residents of a West Auckland suburb have been criticised by the city's water company after a blockage caused by unflushable items led to wastewater overflow polluting a stream.
Watercare took to social media to scold Rānui residents for putting items such as tampons and wipes down the toilet after the overflow flooded an area near Rānui domain.
The post has since been deleted in response to "feedback", Watercare said. The wording of it would be "re-jigged" and put back up.
The post ended with Watercare asking residents to save its crew and the wastewater network another "crappy" day by putting unflushables in the bin.
Watercare confirmed the overflow, caused by cooking fats and sanitary items blocking a nearby wastewater pipe, had run into a small creek at Rānui domain on Monday evening.
Auckland are not the only ones with this problem.
After numerous sewage spills in Raglan Harbour in 2017, authorities started hitting the streets of the popular holiday spot on Labour Weekend to ensure summer crowds flush just three things – pee, poo, and paper.
This included using signage, posters, and a social media campaign to get the message across.
Flushing other items – such as wipes, nappies, rags, pads and tampons – is to blame for most wastewater spills.
According to The Waikato District Council, the effects or consequences of wastewater overflows can include:
Pollution of waterway (streams, rivers and harbour)
Public health issues, if next to people or where they swim,
Loss of utility for sanitary services for customers
This comes only months following Auckland experienced a different contamination issue in Auckland's Hobson Bay.
Century-old illegal sewage pipes have led to faeces contaminating the water at Auckland's Hobson Bay.
Stuff News reported that, in April 2020, testing of water from a stream that connected to Hobson Bay showed 200,000 units of E coli, which was 700 times higher than public health guidelines allow. The stream's strong sewage smell had been leaving residents "gagging".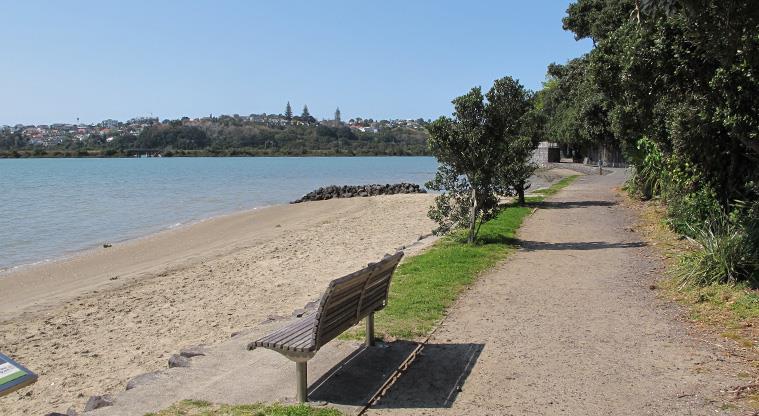 An ongoing investigation by the Auckland Council has so far identified five private properties and three commercial properties with illegal sewerage connections.
According to the Ministry for the Environment, a waterway becomes a health risk if it has any more than 280 units of E. coli per half a cup of water.
This month half a cup of water scooped from the stream through Thomas Bloodworth Park in Remuera was a whopping 700 times over that threshold with 200,000 units of E. coli.
The Auckland Council's Safeswim programme manager, Nick Vigar, said most of the illegal connections have been fixed, but he expects to find more as the investigation progresses.
A council team will be working for the next three months solely focusing on Hobson Bay, but this could last up to a year.
It is critical for Auckland that these issues are well planned for, especially as Auckland continues to grow. New residential and industrial planning requires a very high emphasis on sewage and drainage in Auckland.
Fox Drainage are registered and certified drainlayers in Auckland. We have been operating in Auckland for over 30 years in drainlaying services. We are Auckland city and Watercare approved contractors.
PUBLIC DRAINAGE IN AUCKLAND
Apart from residential drainage and commercial drainlaying in Auckland, we also do public drain extensions, subdividing sections, manholes, cesspits, and water course piping. We are also very experienced at drilling and thrusting all types and diameters of drains.
SECTION SUBDIVISIONS AND STORM WATER MANAGEMENT
At Fox Drainage, we can help you with drainage for a subdivision on your Auckland property. We are Auckland council and Watercare approved contractors with 30 years' experience in all aspects of drainage & storm water management.
Our experienced tradesmen work in sync with construction compliance to make sure you are meeting all the requirements.
We offer drainage solutions for new or existing residential and commercial developments in Auckland, that are sustainable and meet the needs of your subdivision.
We guarantee our work.
Diagnostics
Drain Extensions
Manholes
Ongoing Maintenance
Water course piping
Contact us today to ensure that your project doesn't appear in the news for all the wrong reason!
"Fox Drainage helped us with some serious drainage issues at our property… They came up with proposal to fix our flooding problem. They are reliable, reasonably priced and their work is of a high standard"
DR Greg Westpark, Auckland